Overview: The Nikon A1R is an inverted confocal microscope with four standard PMT detectors as well as a separate, 32 channel detector for spectral imaging.  The scanhead has the ability to operate using either galvano scanning and/or fast resonant scanning for high speed imaging and photostimulation.  Incubation with temperature, CO2, and humidity control accommodate live cell imaging applications.  The system is located in the Biology and Physics Building (BPB), room G05D.  Click here for rate information.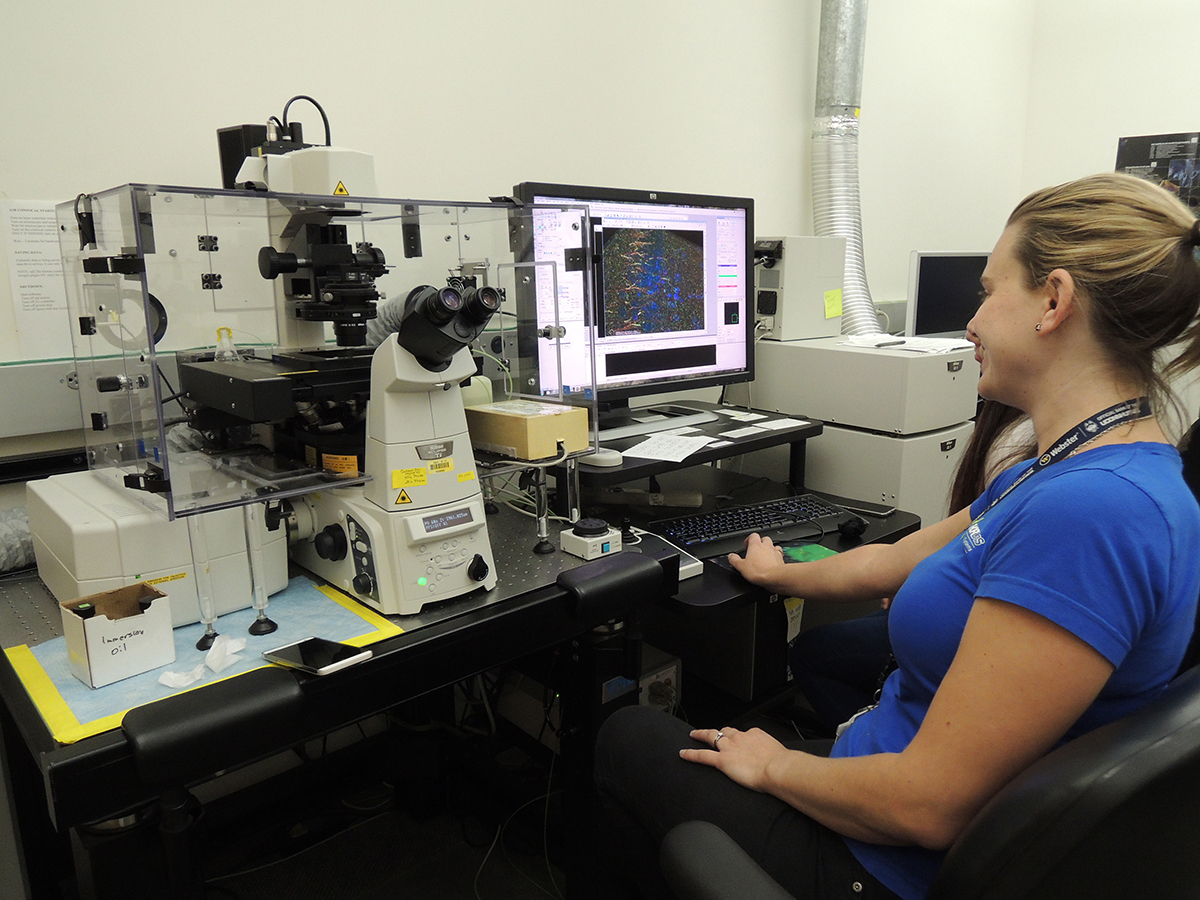 Specifications:
Microscope: 
Inverted Stand Eclipse TiE
Motorized x-y stage
Mad City Labs piezo z stage insert
Lasers: 
405 nm diode laser
Argon (457, 476, 488, 514 nm)
561 nm diode laser
640 nm diode laser
Scanners: 
Continuously adjustable galvano scanner (up to 24 Hz)
Resonant scanner (up to 420 Hz)
Objective Lenses:
10x/0.30 Plan Fluor
20x/0.75 Plan Apo Lambda, DIC
40x/0.95 Plan Apo Lambda, DIC
40x/1.30 Plan Fluor oil, DIC
60X/1.20 Plan Apo WI, DIC
60X/1.40 Plan Apo oil, DIC
Other lenses are available.  Contact us for further information.
Detectors:
Four PMTs
32 channel filter-free spectral detector
Transmitted light brightfield detector
Software:
NIS-Elements for image acquisition, processing, and quantification.  FRET module included.
Accessories:
Okolab cage incubator
Pathology Devices LiveCell stage top incubator