Users of the Advanced Light Microscopy Facility who would like after hours access to BPB G05 using their UConn ID card can fill out this form.  Note that only users who have received training and are approved by Chris O'Connell will be granted access.
Old style UConn ID cards and white proxy cards can no longer be programmed for door access.  Only new UConn ID cards issued summer 2019 or later will be programmed.  If you have an older ID please get an updated card from the OneCard Office before submitting the form.  New IDs look like this: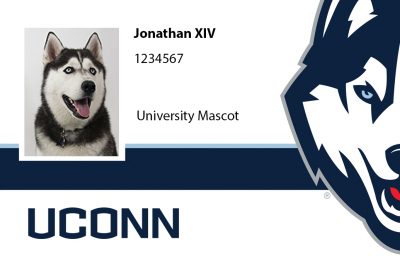 The prox number is a 5 digit code on the back of a UConn ID.  On the new IDs,  it is the first five digits of the long code on the bottom right edge of the card.  Older IDs may not have a prox number.  You can go to The Husky One Card office to get a new one.